White Fillings
Few of us are fortunate enough to make it through life without a cavity or two. Fortunately, dental technology has advanced to the point where cavities can be filled in such a way that the treated tooth is virtually indistinguishable from the surrounding teeth.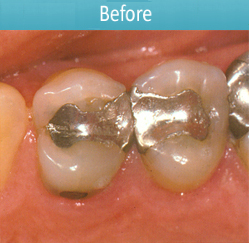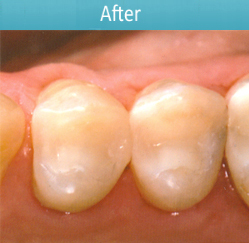 White tooth fillings are made from a composite resin material that is bonded directly to the teeth. They require less of the natural tooth to be removed than the traditional filling and can be more reliable and stronger. The colour is always carefully matched to that of the surrounding natural teeth.
White fillings are available at both of our London practices as an alternative to the silver amalgam material and are used to fill cavities and repair cracked and weakened teeth.
If you would like more information about white tooth fillings, porcelain veneers, ceramic inlays or ceramic crowns or you would like to schedule a consultation, please call today Contact Us.