Meet the Team
Our dedicated, accomplished team of dentists and dental specialists work together to provide exceptional patient care. All of our specialists are on the UK General Dental Council's Register of Accredited Specialists, while our staff are members of the professional and specialist organisations relevant to their particular area of practice. Our dental nurses and reception staff are friendly, welcoming and carefully trained to meet your expectations.
Dentists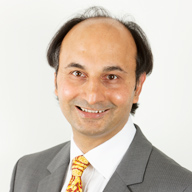 Dr Raj Gogna
Clinical Director GDC No. 59463
Dr. Raj Gogna has thirty years experience in dentistry, being accredited as a Specialist in Prosthodontics in 2002 , and is Clinical director of Synergy Health Care. He graduated from the University of Manchester in 1984 and passed the MGDS Diploma from the Royal College of Surgeons in 1995. He obtained an MSc in Fixed and Removable Prosthodontics in 1996, became a Registered Specialist in Prosthodontics with the General Dental Council in 2002 and, in 2003, was awarded Fellowship in General Dental Practice from the Royal College of Surgeons, the highest level of recognition in General Dental Practice from the Royal College.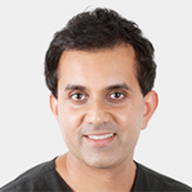 Dr Pratik Sharma
Specialist Orthodontist GDC No. 76562
Dr Sharma qualified as a dentist at Guys Dental Hospital in 1999 obtaining his bachelors of Dental Surgery Degree with Distinction and his post graduate dental fellowship from the Royal College of Surgeons from Edinburgh in 2001. He went on to complete a three year full time specialist orthodontic training programme at the Royal London Hospital. During this period he obtained a Masters of science degree in Orthodontics from the University of London achieving a distinction for this research thesis and subsequently went to complete his Membership in Orthodontics from the royal College of Surgeons in Edinburgh.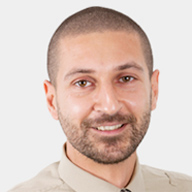 Dr Periklis Netelis
Special interest in Endodontics GDC No. 86084
Dr. Periklis Ntelis graduated from the Dental School, National and Kapodistrian University of Athens, Greece in 2003. After working as an associate dentist in a private practice in Athens, he joined the Greek Air Force, where he practised dentistry in the General Hospital of the Greek Air Force, Athens. He developed a special interest in Endodontics and he was placed with the Prosthetic and Restorative Department of the hospital's Dental Unit. In 2005, he moved to UK where he worked as a full-time associate in a mixed NHS/private practice in London before engaging in the MSc programme in Endodontics at the Eastman Dental Institute (University College London).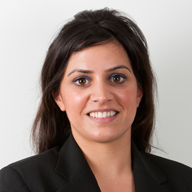 Dr Poonam Ramanandi
BDS. Senior Associate Dentist GDC No. 155240
Dr. Poonam Ram qualified from Barts and the London Dental School in 2008. She is experienced in treating treats adults and children and her calm and reassuring manner has made her a popular choice with nervous patients. She also has a special interest in Cosmetic Dentistry, particularly where it has the ability to enhance confidence and transform lives. Since her graduation, Dr. Ram has completed a number of postgraduate courses including advanced crowns and bridges, root canal treatment, veneers and Clearstep.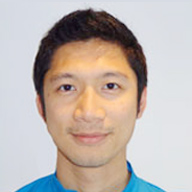 Dr Vince Chen
BDS. Senior Associate Dentist GDC No. 82468
Dr. Chen qualified from Guy's, King's and St Thomas's hospital in 2003. He joined a sedation clinic which provided dedicated care for patients who were nervous about having dental treatment. Over the years, this has given him an insight into the management of dental phobia and the methods which can help overcome this. Dr. Chen is passionate about delivering modern dentistry based upon the best available research.
In 2009, he completed the diploma in the Membership of Joint Dental Faculties (MJDF). The diploma assesses the knowledge and skill of the practitioner and serves as a demonstration of their clinical competency. Dr. Chen is currently working towards his second diploma in restorative dentistry with the Faculty of General Dental Practice.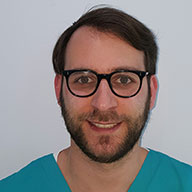 Dr Adam Newman
BDS. Associate Dentist GDC No.  212542
Having graduated from the University of Birmingham (UK), Adam pursued a career in general practice working in Essex and London. Adam enjoys creating a personal experience for each patient, tailoring treatment to their needs. He is enthusiastic about broadening his skills and keeping up-to-date with all the advances within dentistry. He has been awarded the Diploma of Membership to the Faculty of Dental Surgery, Royal College of Surgeons Edinburgh, is a member of the Faculty of General Dental Practitioners of Royal College of Surgeons England, the British Dental Association and Alpha Omega.
In his spare time, Adam continues to enjoy interacting with the community, volunteering for a variety of charitable organisations. He also enjoys travelling, theatre and film.
Dr Zarah Ahmed
The Profile Content are Coming soon.
Dr Yoshan Patel
The Profile Content are Coming soon.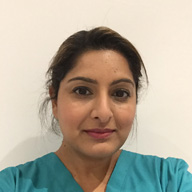 Dr Shina Popat
Oral Surgeon GDC No. 80005
Referral Oral surgery treatments are performed by our resident specialist Dr Shina Popat. Shina qualified with Distinction from St. Bartholomew's and the Royal London School of Medicine and Dentistry in 2001. She has many years of experience in the field of Oral and Maxillofacial surgery. She gained her MFDS fellowship qualification in 2004 and her MSurg Dent qualification from the Royal College of Surgeons of England in 2009. Shina has been a member of the Society for the Advancement of Anaesthesia in Dentistry ( SAAD) since 2004 and has undertaken further postgraduate training in treating nervous and anxious patients with conscious sedation. Shina currently works as a Specialist Oral Surgeon at King's College Hospital 2 days a week where she is involved in the teaching and training of undergraduates, junior doctors and Specialist Registrars in training.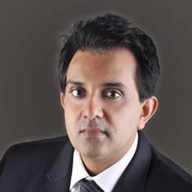 Dr Pranay Sharma
Specialist in Prosthodontics GDC No. 73402
Senior Clinical lecturer in Prosthodontics, UCL Eastman CPD Programme Director, Removable Prosthodontics, UCL Eastman CPD.
Pranay Sharma qualified from King's College London in 1997 with honours. During his undergraduate training he was awarded several prizes and awards, including the National Westminster class prize for oral pathology and several merit awards for clinical dental achievement.
After qualifying he completed hospital training as a Senior House officer in Oral and Maxillo-facial Surgery and Restorative dentistry. During this time he was awarded the Membership in Dental Surgery qualification (MFDS RCPS), by the Royal College of Surgeons of Glasgow.
In 2000 he joined the Eastman Dental Institute in London and completed a four-year specialist training program in fixed and removable prosthodontics, with distinction for his clinical case presentations. He was subsequently awarded the MRD, the highest formal qualification available for the prosthodontic speciality, by the Royal College of Surgeons of England. He is formally recognized by the General Dental Council UK, as a Specialist in Prosthodontics.
He has remained on the teaching staff of the Eastman and is the program director for the Removable Prosthodontics and is a part-time senior clinical lecturer in Prosthodontics and Implant
Dental Hygienist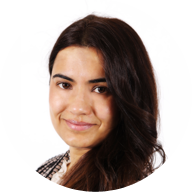 Farha Nathu
Dental Hygienist GDC No. 141435
Farha completed her BSc Hons in Dental Technology in 2003 after which she worked at the Royal London Hospital as a dental technician tutor. In 2005, Farha commenced a 3 year course in Dental Hygiene and Therapy at Kings College London and qualified with a merit in 2008. Since then has been working in both private and NHS practices.
As well as carrying out dental hygiene treatments, her role is to educate people about the importance of maintaining healthy teeth and gums. She has extended her expertise and now carries out tooth whitening procedures. Farha ensures that she keeps up to date with continuing professional development and regularly attends courses.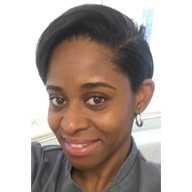 Hafeeda
Dental Hygienist GDC No. 6242
Hafeeda qualified with a Diploma in Dental Hygiene (RCS ENG 2003) from the renowned postgraduate centre of excellence The Eastman Dental.She has 14 years of experience, with six year prior as a qualified dental nurse.
She has always aspired to work within dentistry since the age of seven and is passionate about imparting her knowledge in a people friendly manner.Hafeeda ensures that she keeps up to date with comprehensive range of continuing professional development courses and reading.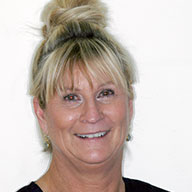 Kim Doheny
Dental Hygienist GDC No. 252601
Hauwa Lima
The Profile Content are Coming soon.
Emma
The Profile Content are Coming soon.
Terza
The Profile Content are Coming soon.
Managers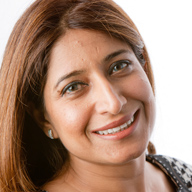 Neelu Gogna
General Manager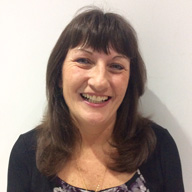 Vivienne Scrivener
Manager
Senior Customer Care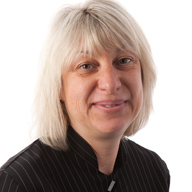 Denise Yems
Senior Receptionist and Customer Care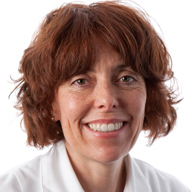 Karen Morris
Senior Nurse and Customer Care